If you have a blog hosted at Blogspot, did you notice this icon

in the shortcut bar? No idea what I'm talking about? Or are you just not observant enough?

Try logging in to your Blogspot account and composing a new post. And hey presto (wow!), a new upload video icon appears beside the upload picture icon
in the toolbar. If I'm not wrong (I hope I'm not!), I'm pretty sure I have not seen this icon in the toolbar before.

When you click this icon

, the whole screen blanks out and a new screen is presented on top of the original screen, aka the Lightbox effect (there are other versions of this known as Thickbox, Greybox, etc). This is quite different from picture upload, where a new popup appears. I guess Google got lazy and decided to forgo standardization.

In the new screen, it states that "We accept AVI, MPEG, QuickTime, Real, and Windows Media, 100 MB maximum size", which is the same as YouTube. However it does not list the 10min limitation that YouTube has as well.

Uploading screen: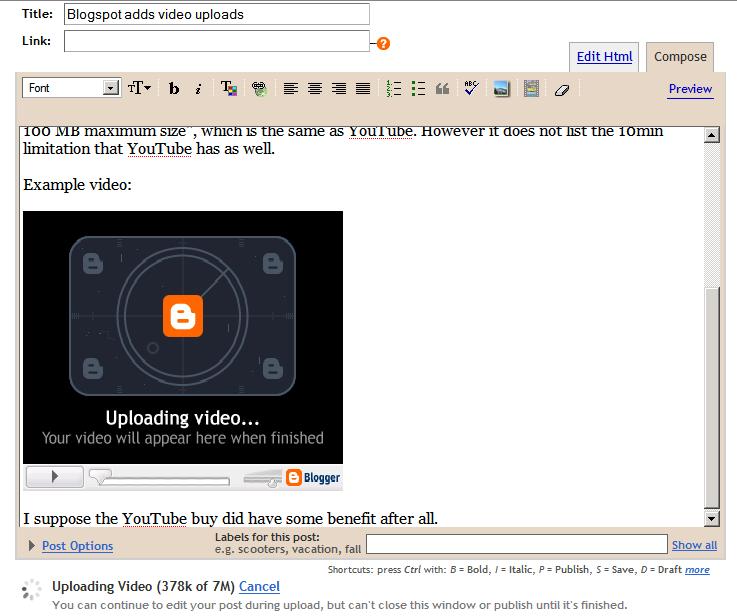 Processing screen: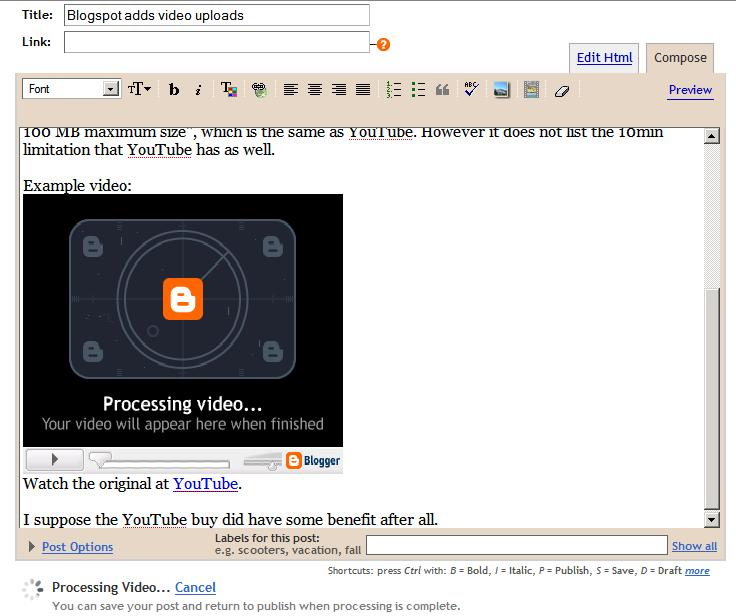 Example video:

Watch the original video at
YouTube
.
I suppose the YouTube buy did have some benefit after all.
Update: Blogger Buzz has a
post
about this new addition to Blogspot.